The Weights holder is a machined solid aluminium or Nylon part. It is sold with a Nylon male screw and also supplied with 2 stainless steel split rings.
It is used to anchor the Atrotube to the bottom of the water.
It has been designed to receive stackable rubber coated iron weights plates (from 0.5kg to 5kgs) of the market with a standard 28mm diameter hole.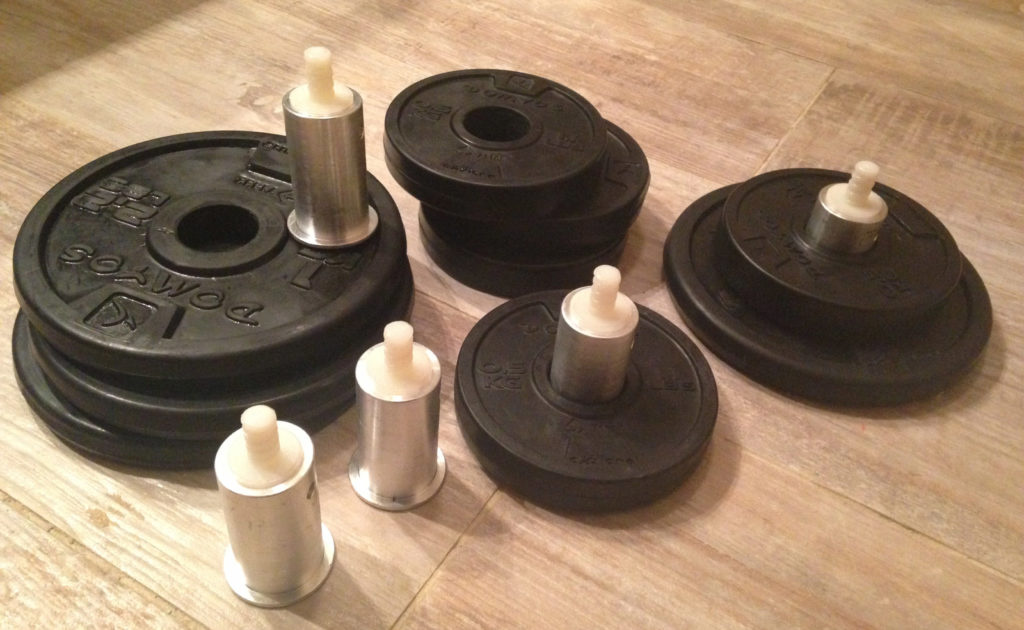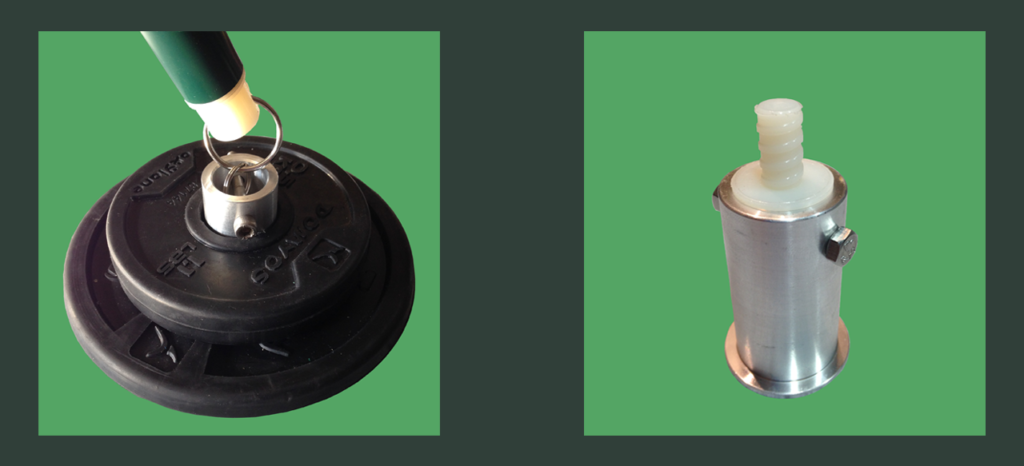 Rigid or articulated mounting with the Weights Holder