"Control the light by the light"

The SPOT-FEN-X is a luminous marker whose the lighting and cut-off of the LED at night are remotely triggered thanks to the raylight of a purple/blue Laser pointer. This patented high-tec luminous marker offers a "three in one" mode of function thanks to an embedded software. It doesn't work well with a green Laser pointer and doesn't react to a red one.
Its autonomy is according to the duration of the lighting of the LED each night. It can work up to 40 days with only one LR03 alkaline battery (25 days with one Ni-Mh rechargeable LR3) if the marker is only alight some of the time.
Distance of the marker triggering is function of the luminous intensity of the blue Laser used (Selling or using of laser pointers is limited – please see legislation about these products). Our marker has been testé until 50m/80m with a (5mw – classe 3R) 405nm purple laser pointer. A brighter laser pointer allows bigger distances of triggering. Anyway, this kind of marker is put onto the water only with the help of a boat. So a distance of 40/50m is enough to control it most of the time…
The SPOT-FEN-X can be directly fitted onto our ATROTUBE V2 or used as a floating marker with the special kit sold separately ( KIT-SPOT 2019).
The SPOT-FEN-X offers a low cost high-tech solution for luminous marking remote controlling in considering that this product is wholly manufactured in France and not in Asia. It can be used to mark any spots for fishing/outdoors activities thanks to the use of an authorised by legislation laser pointer and under the control of responsible and carefully adults.
­  
Operating
The SPOT-FEN-X marker embeds a microcontrôler with a dedicated software allowing several automatic operating modes.
➣ Day/Light mode
➣ Lighting or cut-off of the embedded Led triggered with a blue/purple Laser beam
➣ Periodical flashing mode once LED triggered thanks to the Laser then without any other action
Software also features a low-battery detection mode. Once the marker is turned-off using the Laser pointer, the SPOT-FEN-X doesn't react to other kinds of lightings (thunder flashes, moonlight on water, daylight, etc…) and remains off. It allows this way an absolute discretion to the carpfisherman who needs it by night.
Technical Specifications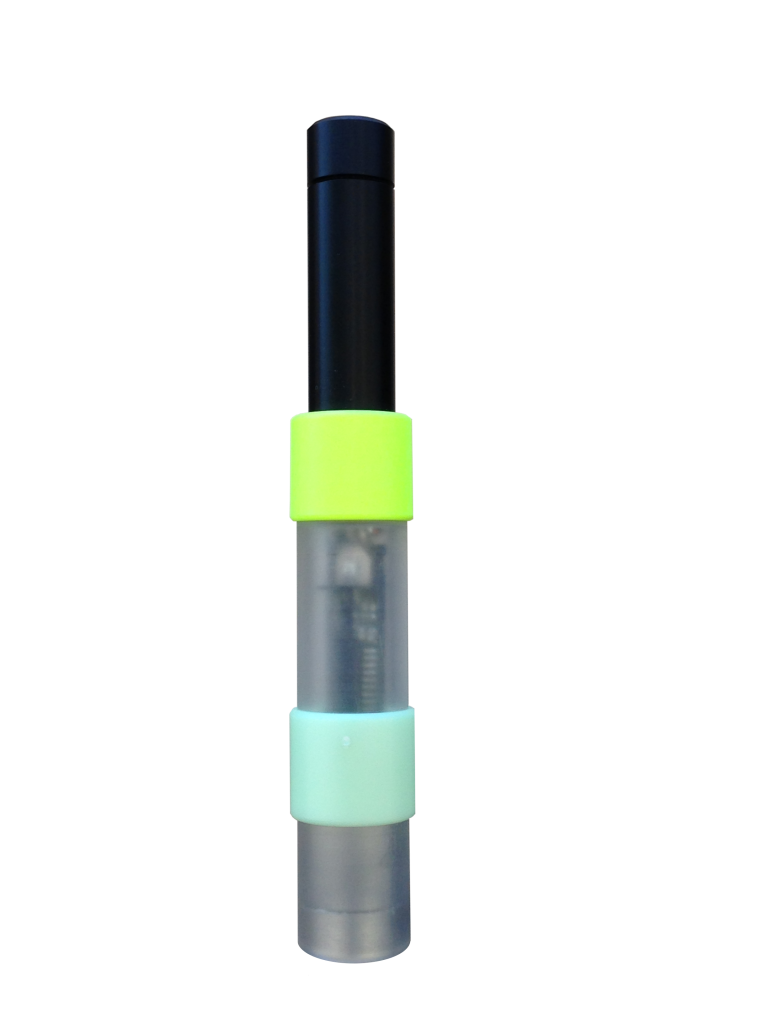 ➣ 360° horizontal illumination with a red LED,
➣ remote lighting/cut-off triggered with the help of a blue Laser pointer
➣ Visible on water up to 250m
➣ Up to 40 days of autonomy according to the lighting duration of the embedded LED
➣ Powered by only 1 LR03 alkaline/rechargeable battery
➣ Fully waterproof with o'ring & with screw mechanism system
➣ Weight with the battery 60g
➣ Dimensions 145mm x 20mm
➣ Operating Températures -10°C/+60°C
➣ Guarantee of 2 years in normal conditions of use