Remote Alarm System ENDURO II & EMAG Mk1 transmitter          PDF file1

             PDF file 2


The ENDURO II Remote Alarm System is a unique evolutionary concept patented I.N.P.I. Marketed for more than 13 years.
To date, the ENDURO II concept is always the most efficient and reliable on the European market, according to our customers and the specialists in fishing tackle !
The system allows to manage simultaneously and distinctly on a single receiver up to 8 Emag Mk1 or 2 x 4 channels bite alarms transmitters + 2 SPY II infrared motion sensors or 1 SPY II detector + 1 NEMO water level detector .
The ENDURO II allows you to use under the same bivy, only one remote receiver per team of two anglers.
The various modules of the ENDURO II system are available individually, thus enabling the user to complete his system on request.
This Remote Alarm System is supplied in different versions. The receiver is common to all versions (see below).
The Emag Mk1 wireless individual sender allows the user to transform a basic bite indicator to a high quality radio transmitter.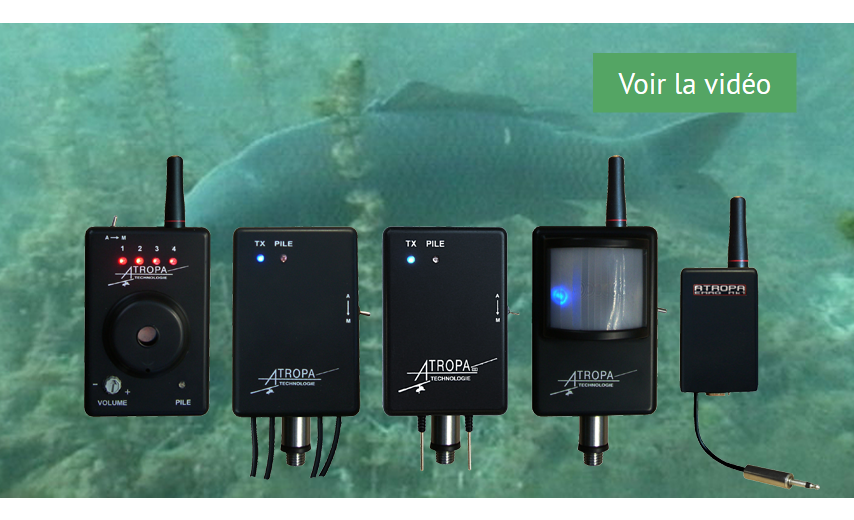 From l. to r. : receiver – 4 channels bite transmitter – water level detector Nemo – motion sensor SPY II – individual sender Emag Mk1.
Technical spécifications :

●  Fully compatible with the following marks ® of bite indicators : FOX, CARP-SOUNDER, DELKIM (old & new models – jack 3.5mm), OPTONIC, SERT, STAR BAITS, etc.
● Multi-functions Remote Alarm System :
         ● Used as remote sender/receiver for bite indicators  (1 or 2 transmitters). Enduro II T – Enduro II X2T (D) versions.

         ● Used as remote sender/receiver for bite indicators (4 Emag Mk1). Emag 4T (D) version.

         ● Used as wireless intruder alarm system (1 ou 2 SPY).  Enduro II A version.

         ● Used as wireless flooding alarm system (1 ou 2 NEMO). Enduro II N Version.

         ● Used simultanously as remote alarm system for bite indicators and human motion/flooding detection.

● Real time bites (1 bite = 1 instant bip on the receiver) or signal sent by various sensors.
● Distinctive displays and tones for each group of bite indicators and alarm detectors.

● Multi-colours LED on receiver (3 shades).
● 10s latching memory.
● Cyclic programmable range test (2mn) available.
● Radio range of 200 to 500m depending of weather conditions and terrain.
● Low battery level indications on all devices.
● No frequency codes ; automatic recognation of factory set bite transmitters.

● Sealing by epoxy glue.
● Battery expectancy in "sleep mode" about 200h on the receiver and up to 2000h on Nemo.
● RISC microcontroller and test/default software integrated .
● FM frequency 433.92 MHZ.
● Electromagnetic protection. Norms CE et RoHS
● Operating temperature  -10°C à +55°C.
● Sold in deluxe case.
● 3 years guaranteed (in a normal use).